The Residence restaurant was designed in a court style with attention to every detail of the decor. It is a large, spacious room with a terrace, where you can comfortably eat, as well as organize meetings, trainings and special events.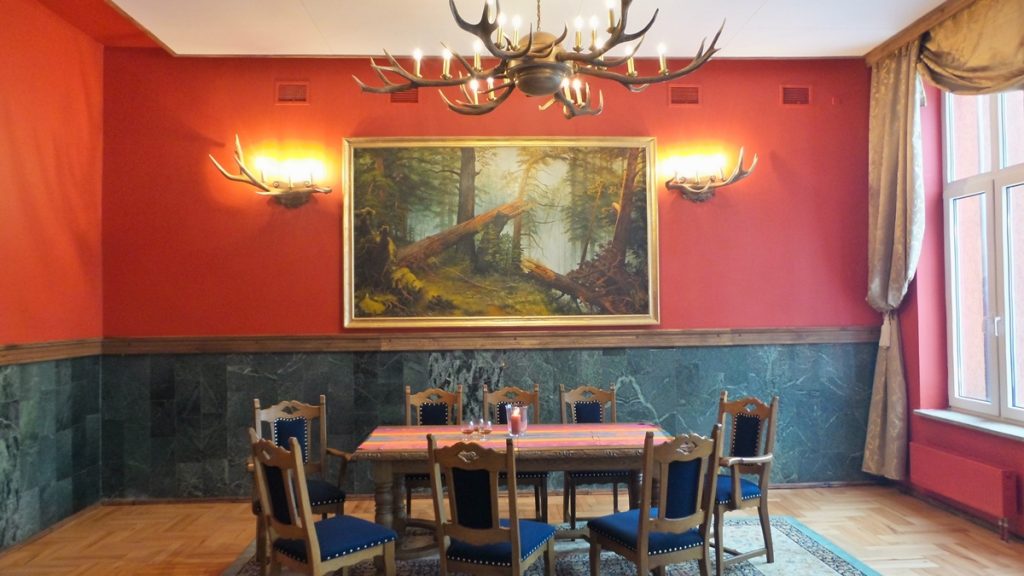 Fireplace, guitar music, spending time with family and friends – this is a great idea for the evenings. You will find here peace and atmosphere
Residence Restaurant is famous for its traditional cuisine. We serve dishes from sea fish and venison, as well as vegetarian dishes. Enjoy your meal!