In the old times, the areas of the studfarms reached up to the horizon. We follow that tradition, that's why at present times, one can see around 80 horses grazing on the vast meadows around the Residence.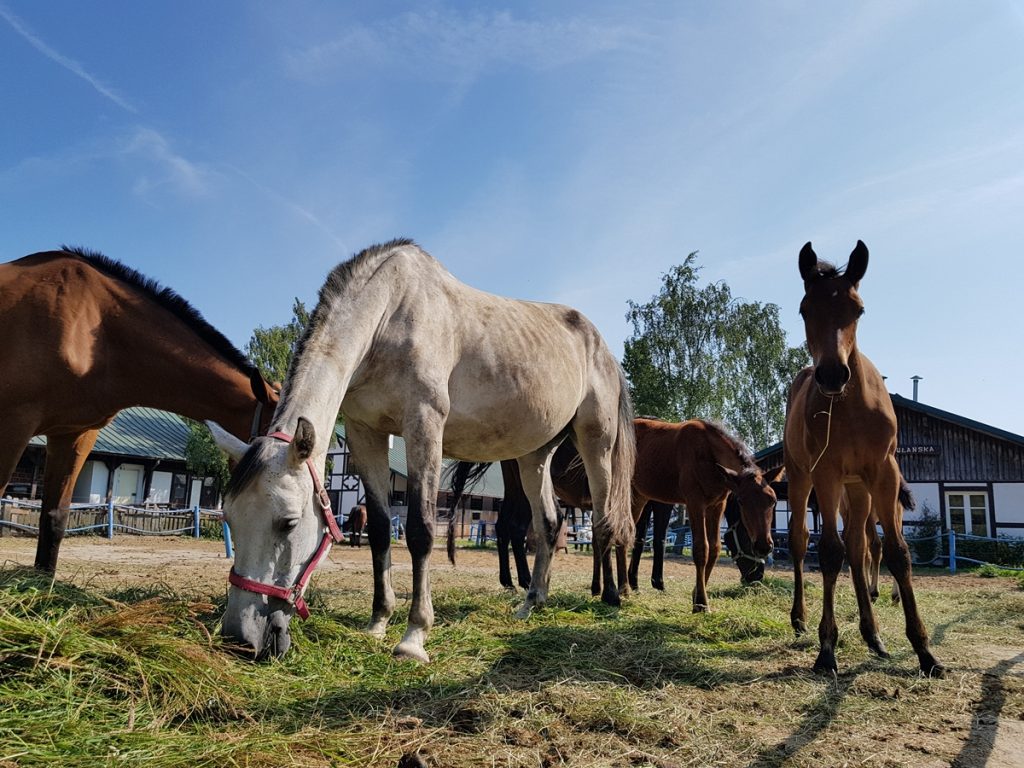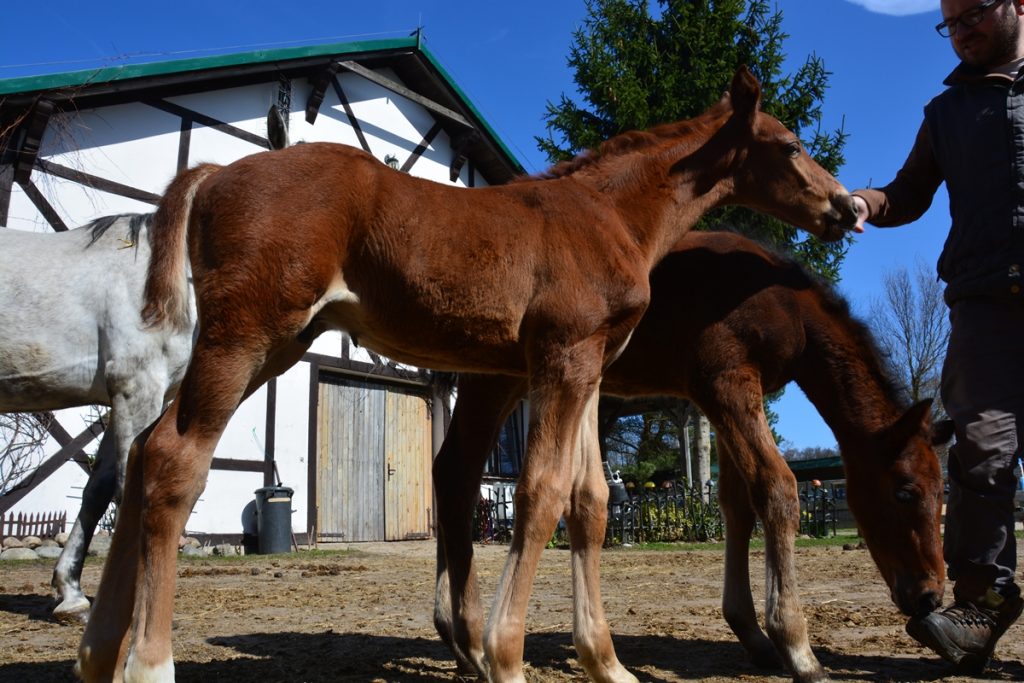 Horse breeding
The studfarm has been founded in 1989 joining to a small group of private studfarms which continue the long tradition of Polish horse breeding. Every year, a dozen of Trakehner mares give births to its foals in our stud.
Horse riding
Most horses are prepared for recreational riding for beginners as well as advanced riders. For the youngest riders our ponies are waiting, walking under saddle and in small chaise-longues. Horse riding lessons take place on a lunge (closed circle) where novices take their first steps. Then they can continue their training in the "corridor" and on manege. 
Advanced riders can ride in terrain – on the beautiful Białogóra coast. Wild beaches and forests give the opportunities to awesome impressions during horse riding.  Many riders come to our stud, just to gallop along the coastline.